Garage Door Service & Repair
Service & Repair from Garage Door Store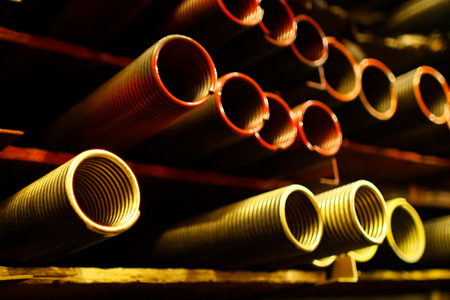 Choose Garage Door Store as the solution to your garage maintenance issues. Whether it's a problem with your garage door or garage opener, our expert technicians will quickly and proficiently get you back up and running with very little downtime.
Residential Garage Door Service & Repair
The Garage Door Store provides homeowners with service and repairs on all garage doors, opening systems, and accessories. We don't try to sell you what you don't need. We focus on your concerns, assess your problem and determine the most cost effective solution to put your garage in service again.
Our garage door service and repair team can:
Repair all makes and models of garage doors and opening systems
Provide individual section replacement
Replace your weather stripping and perimeter seals
Replace broken torsion springs
Replace garage door cables
Commercial Garage Door Service & Repair
The Garage Door Store provides a Fire Door Drop Test (FDDT) Program to help your business stay in complete compliance with all National Fire Protection Association (NFPA) Standards. Learn more about our Fire Door Drop Testing program. We also offer all our commercial customers with 24 hour emergency service. Our on-call technicians are available 24/7 for immediate servicing and repair.
Manage Annual preventative maintenance programs for commercial customers
24 hour emergency service for commercial customers
For more information on how we can help you be back in business, contact Garage Door Store. Branch locations in Twin Cities, St. Cloud, Brainerd, Minnesota and Fargo, North Dakota.