Security, Ventilation, and Pest Control for Commercial Applications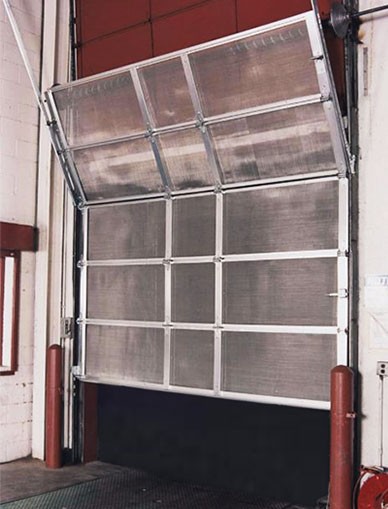 Get the best in pest protection and security with the stainless steel wire mesh Bug Blocker by Rasco Industries. Garage Door Store supplies the full range of mesh sizes to suit your every need. Whether you're looking to enhance security in your establishment or provide the ultimate pest protection to meet quality and safety requirements, you can count on the Bug Blocker family of products.
The Bug Blocker steel mesh helps your company comply with all security, safety, and quality programs including USDA, FDA, Homeland Security, FSIS, AIB, and HACCP. They are customized to suit any size opening for a commercial or industrial application. Whether you're looking to keep out insects, rodents, birds, humans, or a combination of all of them, we have the product you need.
Bug Blocker Options
Security with insect/pest control
Security only
Insect/Pest Control only
Types of Bug Blockers:
Overhead screen doors
Chain-link security doors
Expanded metal security door
Service door
Air inlet screen panel
Concession stands
Bug Blocker steel mesh screens are manufactured using aluminum frames and high quality steel. They are easily installed and can be cleaned using pressurized air or water. Bug Blockers are an easy way to provide ventilation in a factory or warehouse while keeping your employees secure and your products safe.
For more information on how you can get the Bug Blocker installed on your commercial building, contact us today! We'll help you choose the option that works best for you. Serving commercial customers in the Twin Cities, St. Cloud and Brainerd areas since 1992!