Fire Door Drop Testing (FDDT)
NFPA 80 Standards - Inspection, Testing and Certification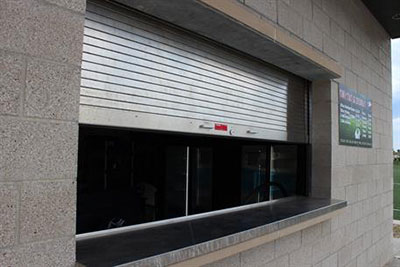 To adhere to National Fire Protection Association (NFPA) standards, annual inspection, testing, and certification must be completed on all fire-rated doors. Garage Door Store offers the Fire Door Drop Testing (FDDT) Program to help your business stay in compliance. We'll test your doors, send you reminders, and keep documentation of testing and recommendations on file for your convenience. We want to help business owners and building managers maintain exceptional operation at all times.
Fire doors help building owners avoid increased legal liability, tragic loss of life and damage to property. You can prevent the worst from happening by enrolling in the Garage Door Store's FDDT Program.
Fire Door Drop Testing Services Include:
The inspection, testing and certification of your facility's rolling and sliding fire doors to meet NFPA 80 Section 15-2.4.3-5 requirements by trained and certified technicians.
A written fire door inspection and drop test report which documents each FDDT service call for your facility's records along with recommendations of needed repairs or product replacement.
A fire door certification tag is attached to each service fire door indicating the date the door was inspected, tested and certified.
Copies of your facility's fire door inspection and drop test reports are kept in our company records in case of an emergency or compliance check.
You will be contacted on an annual basis to schedule future FDDT service appointments to help keep your fire doors in complete compliance and good working order.
Garage Door Store FDDT Program Enrollment:
For more information on our Fire Door Drop Testing Program, contact us today! Let our team help you stay in compliance with NFPA standards. You can also check out our full lineup of commercial fire doors for the best in fire protection.
Adhere to all NFPA 80 standards by contacting us today! Our team will help you stay in compliance by helping you stay certified on an annual basis.