Our Products
McGuire Commercial Dock Levelers & Seals
Reduce damage and enhance safety in the loading dock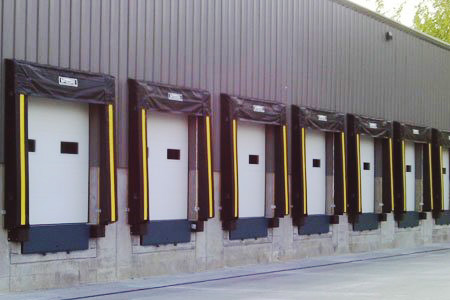 Your business is important to you and whether you're taking in a shipment or sending products out, you want it done quickly, efficiently, and safely. Garage Door Store supplies commercial and industrial businesses with high quality McGuire dock levelers, seals, and a range of other loading dock accessories.
Additional Information on our dock levelers:
Minimal maintenance
Exceptional durability
Weather tight seals
Suits all truck heights and widths
Mechanical, air-powered or hydraulic levelers
Tear resistant seals
Levelers are fast and easy to operate
Garage Door Store has the loading dock accessories to suit all applications, including but not limited to high use areas and extreme environments. Our products suit any budget restrictions and our team of professionals will install your loading dock levelers and door seals quickly and efficiently.
We understand your reputation and the safety of your employees are both keys to a solid business and we can help you protect them both by creating a safe working environment. Contact us today to find out how we can help you find the parts you need for your loading docks. We have everything you need including garage doors, dock levelers, and door seals.