Our Products
Cookson Rolling Service Doors
Standard features with exceptional usability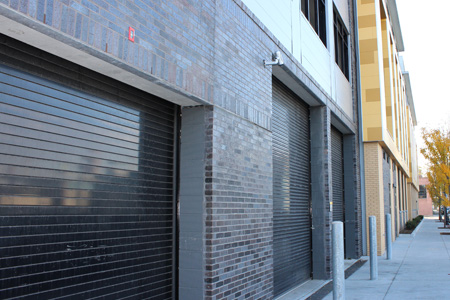 Looking for a standard, non-rated door? Choose a Cookson Rolling Service Door from Garage Door Store! We have the rolling service doors you need for your commercial application. All doors are built using heavy duty steel to withstand frequent use and industrial wear and tear.
Each Cookson rolling door includes
Fabricated 1/4" thick (minimum) steel plate brackets
Structural angle guides and bottom bar
Cast iron gears and stops
20 psf windloading
Exclusive Finalcote™ finish (standard) or Colorcote™ finish (in 180 optional colors)
Choice of operation

Push up - limit 80 square feet or 8' high
Chain
Crank
Motor
These rolling doors are extremely easy to operate. They are built using only the highest quality materials which lends to smooth operation with minimal maintenance for many years. Service doors are a popular choice for many industrial applications and Cookson rolling doors have stood the test of time as an exceptional product.
For more information on these or any of our commercial garage doors, contact us! We also offer a number of garage opening systems and other specialty items.